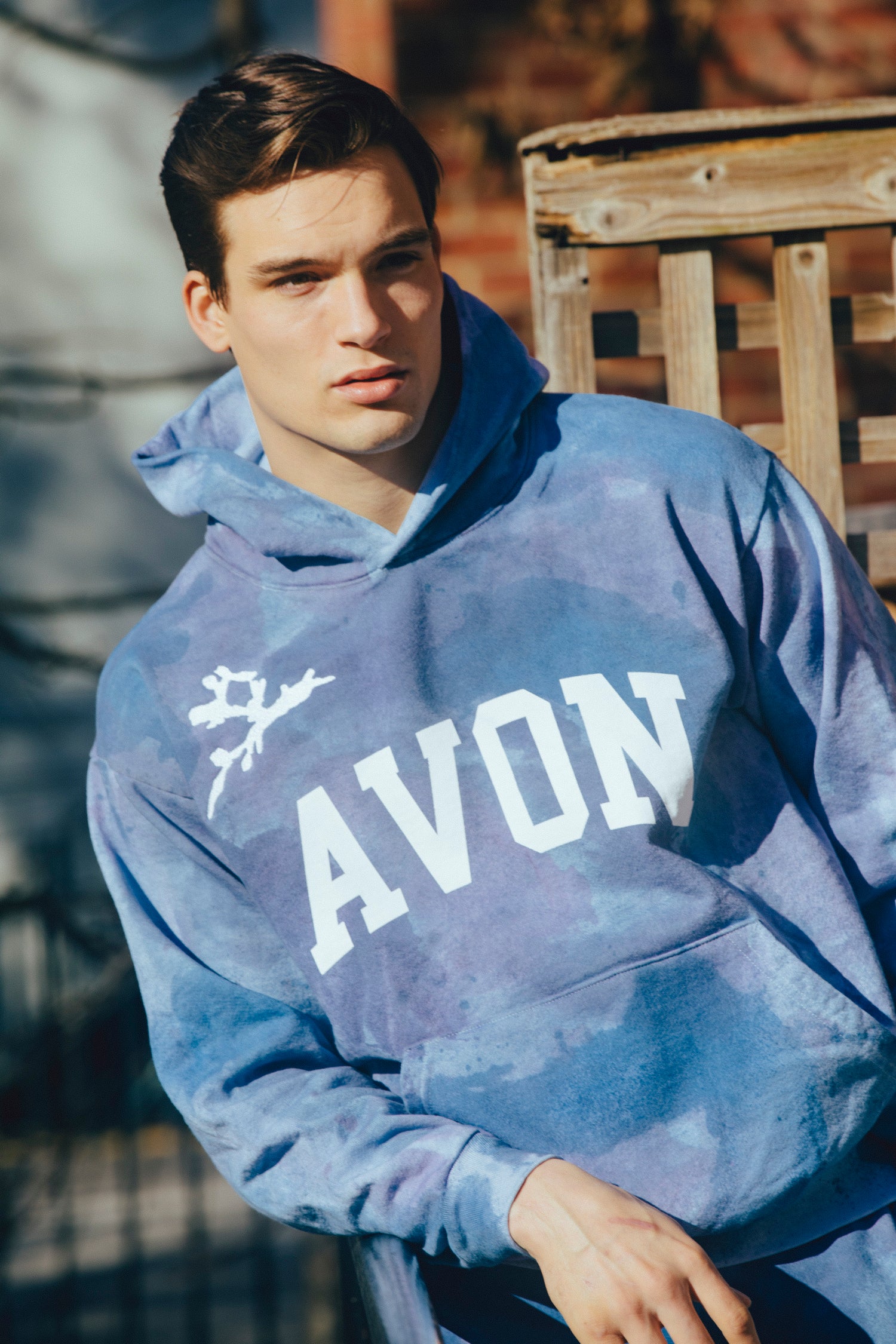 DELIVERY 2: THE GREAT OUT / INDOORS
As the days get shorter and the temperature drops, we're yearning for every bit of nature we can get our hands on. For Delivery 2, we've hand-painted on American made sweats and military deadstock in an homage to traditional camouflage. The abstracted Camo elements evoke Rorschach blots and are printed and embroidered on Re-Wear button downs and trousers. We suggest you layer up in patch panel quilted nylon and big knits to
sneak in a sunrise fishing session or cozy up around the fire pit.

We've managed to create this delivery with repurposed fabrications and never worn deadstock. Our team worked closely with our printer and embroiderer in Connecticut and one of the best garment factories in New York City to breathe new life into these future classics. In our mission to create items that you'll love, we are focused on producing in a kinder, gentler way. All new fabrics were sourced from mills using recycled yarns and clean energy.
In an attempt to decrease packaging, we've created fabric envelope bags and stuff sacks with leftover fabric and the cotton drop cloth we used for painting all the camo pieces. We hope you'll get just as much use out of them as you do the clothing inside. With every delivery, we try to take another step towards finding a more earth conscious approach to creation and we're really proud of the results.