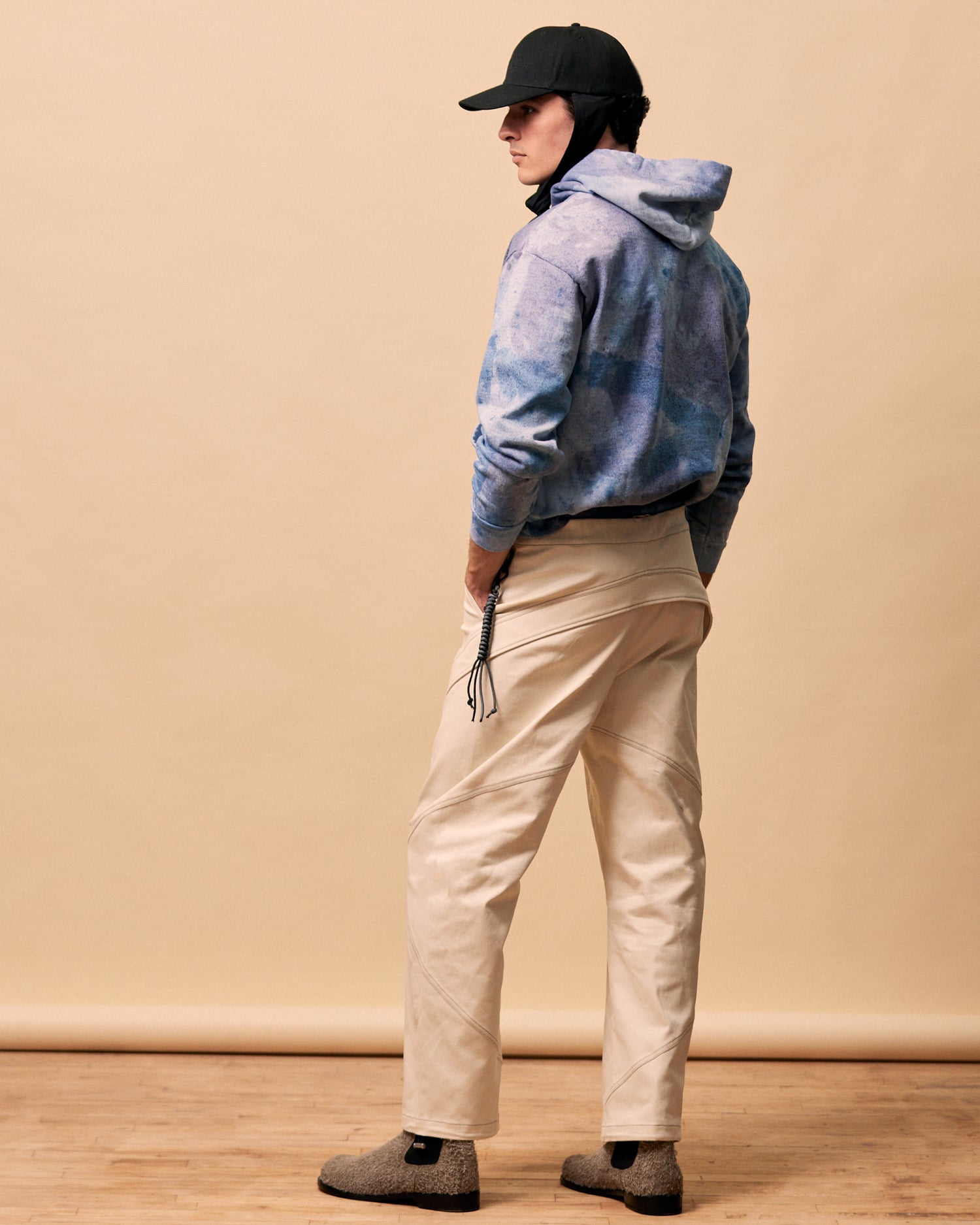 DELIVERY 5
Our latest Delivery dives deep into the details. Working closely with our patternmaker in Manhattan, we blended the performance and comfort of trail pants with the precision and finishes of tailored trousers. We looked back to the rugged authenticity of old Levi's, the kind that cowboys wore until they naturally developed a bow in the legs. We then reimagined the seams, bringing them forward and down, following the natural bend of the knees.
More On The Pants
The flange that runs from the front of the leg seamlessly transitions into the back yoke, concealing a back pocket. This innovative construction eliminates the need for a traditional zip or button on the back pocket, a part that typically wears faster than the rest of the pants.
We've also discreetly incorporated a touch of elastic into the back waistband, ensuring unparalleled comfort and freedom of movement throughout your day. And at the hem of the pant leg, you'll find a subtle bungee – a thoughtful addition for effortlessly tucking your pants into your boots or protecting them from the elements.